jimcooks.com
James Peterson's Books, Blog, and Photography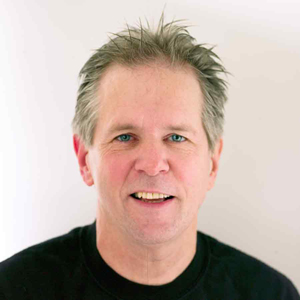 James Peterson grew up in northern California and studied chemistry and philosophy at UC Berkeley. After his studies, he traveled around the world, working his way through Asia, by land, to Europe. Eventually he landed in Paris and was amazed by the French attitude toward food and drink. (This was in the mid seventies when food in America was practically non-existent.) It was in France that he found his calling. As he was running short on funds, Jim found a job picking grapes in the south of France where he lived with a family for two weeks. He has never forgotten the sumptuous lunches prepared by the vigneron's wife. After his initial inspiration, Jim returned to the United States and got a job as a short-order cook. This was his first cooking job and while the cuisine was not 3-star, there was still the need for speed and organization. After saving money for a year and a half, Jim returned to France. After begging his way in, he ended up working at two of what were then among France's greatest restaurants, George Blanc and Vivarois. It was his experiences in these restaurants that shaped his style of cooking and drove his pursuit of cuisine as a career. Jim also studied pastry at Le Cordon Bleu in Paris.
By a series of serendipitous events, James found himself a partner/chef in a small French restaurant in Greenwich Village, called Le Petit Robert. It was here that he was able to experiment and invent and shape his own unique approach to cooking. The restaurant was reviewed in a wide variety of major publications including Gourmet Magazine where it was called "...what may be the most creative restaurant in New York." It was no doubt in part because of his extravagant use of truffles and foie gras, that the restaurant, after four years, was forced to close. At a loss, Jim started teaching cooking at the French Culinary Institute and later, at Peter Kump's New York Cooking School, now ICE. Jim spent a year developing curriculum for the French Culinary Institute.
After translating a series of French pastry books, Jim established a relationship with a publisher who encouraged him to write his own book. His first book, Sauces, published in 1991, continues to sell as well now as it did the first year after publication. It won the James Beard Cookbook of the Year Award and put James on the map as a serious writer and teacher. Other books followed: Splendid Soups, nominated for both a James Beard and IACP Award, Fish & Shellfish, nominated for both awards and a winner of an IACP Award, Vegetables, winner of a James Beard Award, The Essentials of Cooking, nominated for both awards.
It was during the writing and preparation of Fish & Shellfish that Jim starting taking his own pictures for his books. This started what has become a twenty-year obsession with photography. He set out to write and photograph a definitive technique book similar to Jacques Pepin's La Technique except in full color and updated. After the publication of The Essentials of Cooking Jim embarked on four small, photograph-laden, books about food and wine including Simply Salmon, The Duck Cookbook, Sweet Wines, and Simply Shrimp. After the completion of these four books, Jim set out on producing the monumental Cooking which is his attempt at explaining and illustrating the most important basics of cooking. Cooking won a James Beard Award for best single subject. When Cooking was published, Jim set out to tackle baking. A two-year project ensued during which Jim shot over 3000 pictures (with film!) for the definitive Baking. Baking went on to win a James Beard Award in the dessert and baking category. Exhausted after these behemoths, Jim wrote a book dedicated to simple dishes--dishes that can be prepared in 30 minutes or less. Out this last August, Kitchen Simple has been acclaimed as an important collection of simple yet elegant recipes. The latest project is the publication of the second edition of Jim's award-winning Vegetables. This new edition will have full-color photography throughout. The photography is a celebration of the seasons as the book was shot, using the freshest vegetables from the farmers' market, and following the market from March to October.