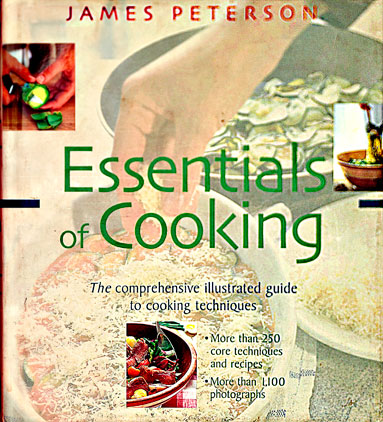 In this unrivaled James Beard Award-nominated guide, one of America's most widely respected cookbook authors distills his vast knowledge and experience into the more than one hundred essential techniques that every cook needs to know. More than one hundred recipes and eleven hundred photographs unravel the mysteries of the method and provide practical application on the spot. Here are the answers to just about every cooking question from the simple to the sublime: how to boil an artichoke or cook a soft-boiled egg, how to clean soft-shell crabs and even butcher and roast a whole saddle of lamb.
Each technique is further explained in terms of what it does to the taste of the food: What happens, for example, if you cook the fish in butter versus oil? Why does roasting make vegetables taste so good? How do you decide whether you want to make a chicken stew or saute? Knowing how to execute a technique makes you efficient; knowing why you've chosen that technique makes you a master.
"Cues" throughout the book make it easy to delve further into related subjects that might be of interest. After you've made mashed potatoes, you can learn how to puree other vegetables and fruits; explore how to use vegetables purees in soups or to thicken sauces or make flans; and find out how to handle all kinds of equipment you might encounter along the way, from a ricer to a food processor to a food mill or a professional drum sieve.