jimcooks.com
James Peterson's Books, Blog, and Photography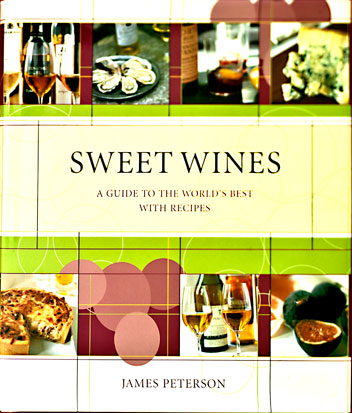 A growing interest in sweet wines has left wine and food lovers hungry for information about this once underappreciated category. In Sweet Wines, best-selling cookbook author James Peterson presents a country-by-country survey of the best in the world--from the fabled Sauternes and Barsacs of France and the crisp Mosel Auselessen of Germany to the rich ports and sherries of Portugal and Spain and excellent icewines from Canada.
Peterson describes how each wine is made, how it should be served, and what it tastes like. In addition, he offers 30 recipes for hors d'oeuvres, appetizers, entrees, and desserts that perfectly complement the wines. He encourages us to explore savory dishes paired with sweet wines, and tempts us with recipes for fresh morels and cream, smoked salmon with yeast-leavened pancakes, and goat cheese souffles, among others.
The book features dozens of helpful sidebars on topics such as organizing a sweet wine tasting, decanting sweet wines, and reading a German wine label. A glossary of wine terms and descriptions of the most important grapes used in sweet winemaking are also included. This fully illustrated guide, written and photographed by one of our most respected culinary authorities, finally provides an engaging and comprehensive resource on sweet wines.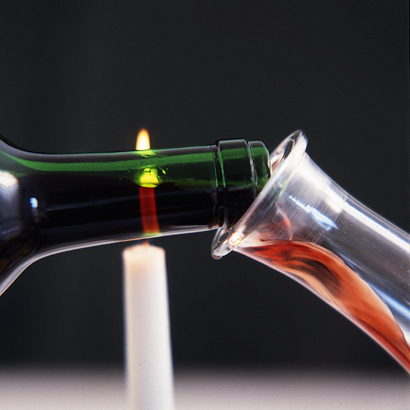 Tokaji Aszu
Tokaji Aszu (prounounced toe-kah-gee-oh-sue) is wine made like no other. Grapes withered and shrunk with botrytis (noble rot) are harvested in stages (requiring many trips to the vineyards, as in Sauternes) often into late November. Since the pure juice from aszu grapes (aszu just means the grapes are withered with botrytis--it's not the name of the grape) contains so much sugar that it barely ferments, the grapes are stored until a dry wine, called a base wine, is made. When this base wine is ready, the aszu grapes are worked into a paste and combined with the base wine. The paste was traditionally measured out in baskets, called puttonyos. The number of puttonyos added to a given amount of base wine--called dry Tokaji Zamorodni--determines the quality and sweetness of the finished wine. Tokaji wine may contain three to seven puttonyos, with seven being extremely rare and made only in the best years. Tokaji Aszu with more than six puttonyos is labeled Tokaji Aszu Eszencia. No one actually uses the baskets anymore but, newer techniques produce the same effect with no loss in quality.
A small amount of the pure juice from the botrytized grapes is sold at fabulously high prices and is simply labeled Eszencia. It is the most expensive wine discussed in this book, costing even more than the 1834 Madeira. There's some disagreement as to how authentic Eszencia is made. Chateau Pajzos makes an Eszencia with about 5% alcohol, but the makers of Tokaji Stanza Eszencia insist that authentic Eszencia contains too much sugar for yeasts to grow at all. Amazingly their Eszencia contains no alcohol. In addition to the levels of Tokaji, the three grape varieties--furmint, harslevelu, and muskotaly (muscat)--used to make Tokaji are vinified separately and sold increasingly under their individual names.