jimcooks.com
James Peterson's Books, Blog, and Photographs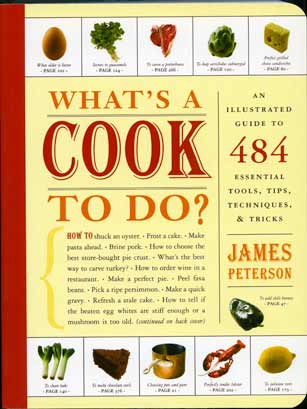 Now translated into 7 different languages, and with domestic sales well over 100,000, What's a Cook to Do answers to the myriad of cooking techniques and tricks and responds to the many questions that arise when cooking even a simple dish. Whether it's about peeling, or chopping or carving, or blending or whipping, or even restaurant etiquette, it's all here, compiled into 484 entries by master teacher and award-winning author James Peterson. Packed with 533 step-by-step color photographs, hundreds of inspired ideas, and dozens of delicious recipes. A few items: how to season a cast-iron skillet, bake a perfect fruit tart, form crystal-clear ice cubes, make the perfect burger, decide on which breading is best for veal scaloppine and chicken breasts, and know where to position the wineglass.
What's a Cook to do? has generated more interest (especially among husbands) than any of my other books. This is perhaps because it addresses so many niggling problems in the kitchen and offers useful explanations as to how kitchen techniques work. We often encounter recommendations or techniques in coookbooks with little explanation as to why they're there or why they're important. In What's a Cook to Do? many of the questions that arise in the kitchen are explored, sometimes with considerable depth.
Cleaning and Julienning Leeks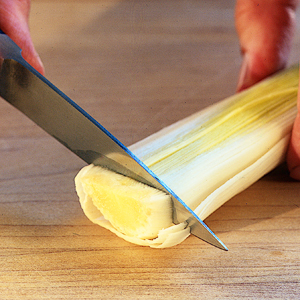 Cut the ends off the leeks.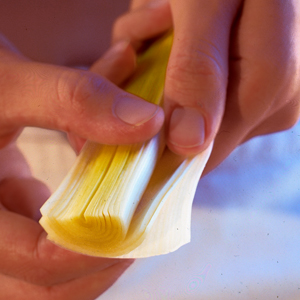 Separate the leaves and rinse with cold water.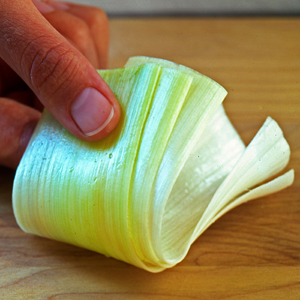 Fold the leeks in half.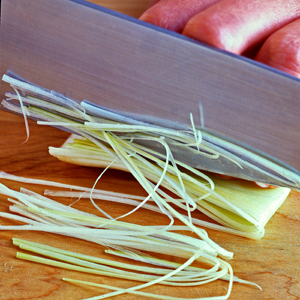 Slice the folded leeks and thin as possible.